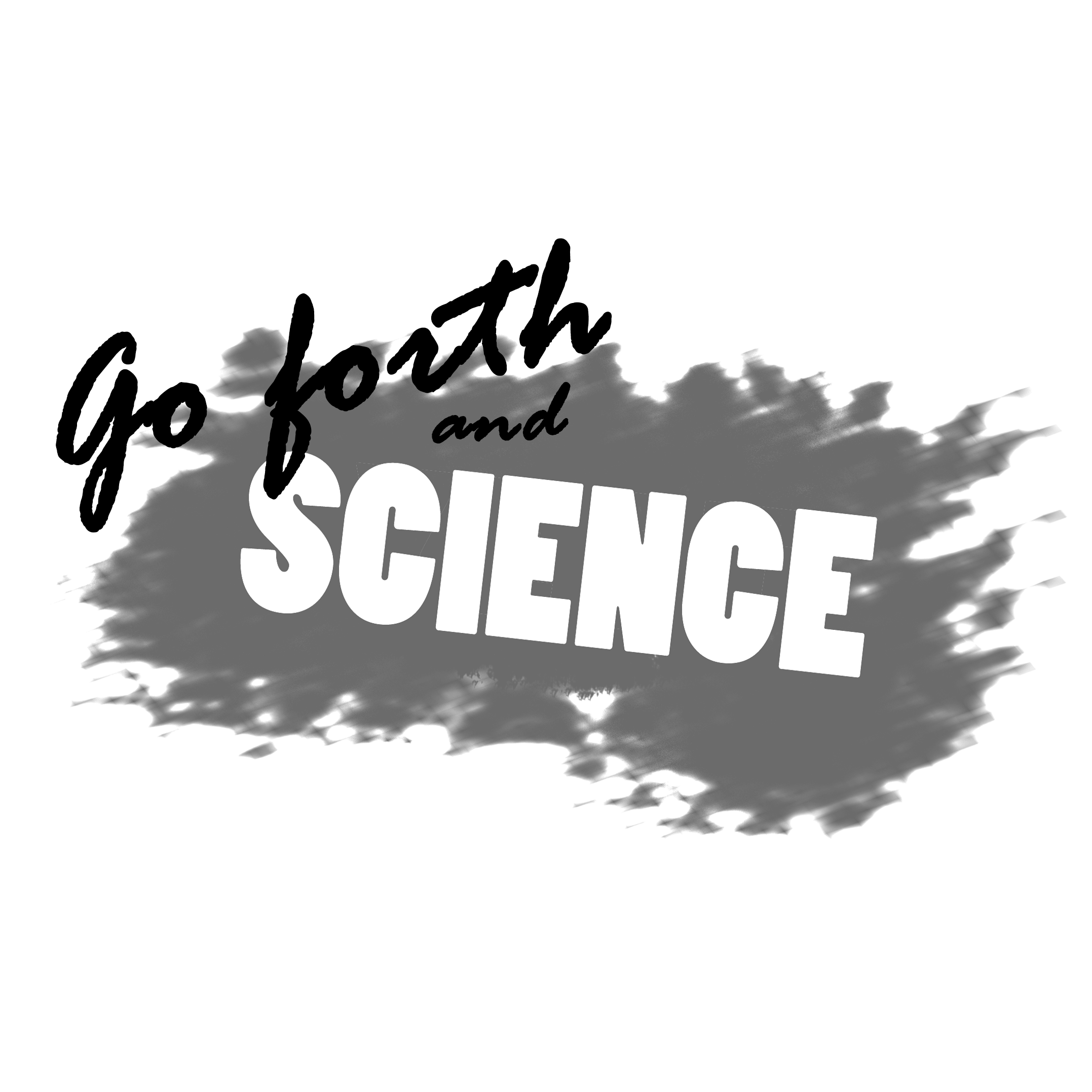 In this episode I interview Heather Clifford, a scientist who studies glaciers, climate change, and the climates that existed on our planet in the past. She's traveled all over the world, and most recently went to Mt. Everest to help a team of scientists and explorers discover just how people and climate change are impacting the mountain. We talk about mountains, pollution, 2.7 MILLION YEAR OLD ICE, and the wonders of wool clothing.
For more episodes, find us wherever you listen to your podcasts!
Check out our pages on Spotify, iTunes, Google Podcasts, Amazon Music, Audible, Stitcher, Podcast Addict, Pocket Casts, TuneIn, SoundCloud, Pandora or PodBean.
Cool People a.k.a Podcast Guests
Episodes
Below, you can find information about each episode, including citations, show notes and photos from the interviewee's adventures.
Ain't No Mountain High Enough
On the Bright Side
Stuff You Otter Know
Davis, R., et. al. 2019. Future direction in sea otter research and management. Frontiers in Marine Science; 5 (510): 1-16. doi: 10.3389/fmars.2018.00510
Hughes, B., et al. 2019. Species recovery and recolonization of past habitats: lessons for science and conservation from sea otters in estuaries. PeerJ; 1-30
Jones, T., Culleton, B., Larson, S., Mellinger, S., Porcasi, J. 2011. Toward a prehistory of the southern sea otter. Chapter 11 of Human and Marine Ecosystems: Archaeology and Historical Ecology of Northeastern Pacific Seals, Sea Lions, and Sea Otters; 243-272
Getting Our Bearings
Kumar, V., Lammers, F., Bidon, T., Pfenninger, M., Kolter, L., Nilsson, M., Janke, A. 2017. The evolutionalry history of bears is characterized by gene flow across species. Scientific Reports; 1-10. DOI: 10.1038/srep46487
Macdonald, C., Wester, J. 2019. Public perceptions of the hybridization of polar (Ursus maritimus) and grizzly bears (Ursus arctos horribilis). Human Dimensions of Wildlife; 1-18. doi.org/10.1080/10871209.2019.1581859
Pongracz, JD., Paetkau, D., Branigan, M., Richardson, E. 2017. Recent hybridization between a polar bear and grizzly bears in the Canadian Arctic. Arctic; 70 (2): 151-160. doi.org/10.14430/arctic4643
Greener on the Other Side
It's a ShinDig
American Fossil, Dig Real Fossils: www.fishdig.com
Collareta, A., Gemelli, M., Varola, A., Bianucci, G. 2019. Trace fossils on a trace fossil: a vertebrate-bitten vertebrate coprolite from the Miocene of Italy. Neues Jahrbuch für Geologie und Paläontologie; 293 (2): 117-126
Fossil Butte National Monument, National Park Service
Luo, M., Hu, S., Benton, M., Shi, G.R., Zhao, L., Huang, J., Song, H., Wen, W., Zhang, Q., Fang, Y., Huang, Y., Chen, Z. 2017. Taphonomy and palaeobiology of early Middle Triassic coprolites from the Luoping biota, southwest China: Implications for reconstruction of fossil food webs. Palaeogeography, Palaeoclimatology, Palaeoecology; 474: 232-246
The Real Rock Stars
How many rights are left?
Claim to Flame
Archibald, S., et al. 2018. Biological and geophysical feedbacks with fire in the Earth system. Environmental Research Letters; 13: 1-18
Fidelis, A. 2020. Is fire always the "bad guy"? Flora; 268: 1-3
Pausas, J.G. and Keeley, J.E. 2009. A burning story: the role of fire in the history of life. Bioscience; 59 (7): 593-601
Rogers, B.M., Balch, J.K., Goetz, S.J., Lehmann, C.E.R., Turetsky, M. 2020. Focus on changing fire regimes: interactions with climate, ecosystems and society. Environmental Research Letters; 15: 1-11
Scott, A.C. and Glasspool, I.J. 2006. The diversification of Paleozoic fire systems and fluctuation in atmospheric oxygen concentration. PNAS; 103(29): 10861-10865
An ImportAnt Topic
Banks, A.N., Srygley, R.B. 2003. Orientation by magnetic field in leaf-cutter ants, Atta colombica (Hymenoptera: Formicidae). Ethology; 109: 835-846
Garrett, R.W., Carlson, K.A., Goggans, M.S., Nesson, M.H., Shepard, C.A., Schofield, R.M.S. 2015. Leaf processing behavior in Atta leafcutter ants: 90% of leaf cutting takes place inside nest, and ants select pieces that require less cutting. Royal Society Publishing; 3(150111): 1-12
Huang, CL., Fu, JT., Liu, YK., Cheng, DM., Zhang, ZX. 2015. The insecticidal and repellent activity of soil containing cinnamon leaf debris against red imported fire ant workers. Sociobiology; 62(1): 46-51
Koptur, S., Jones, I.M., Liu, H., Díaz-Castelazo, C. 2017. Playing the system: the impacts of invasive ants and plants on facultative ant-plant interactions. Ant-Plant Interactions: Impacts of Humans on Terrestrial Ecosystems, Ch. 12.
Kristiansen, S.M., Amelung, W. 2001. Abandoned anthills of Formica polyctena and soil heterogeneity in a temperate deciduous forest: morphology and organic matter composition. European Journal of Science; 52: 355-363
MacLean, H.J., Penick, C.A., Dunn, R.R., Diamond, S.E. 2017. Experimental winter warming modifies thermal performance and primes acorn ants for warm weather. Journal of Insect Physiology; 100: 77-81
Episode Notes
If I did any research for a podcast episode, my note files about that research can be found here. A bibliography for all the episodes is in the Citations and Acknowledgements section below.
Citations and Acknowledgements
Any resources, programs or organizations I mention in my podcast are cited below!
Abramson, J., Hernández-Lloreda, V., García, L., Colmenares, F., Aboitiz, F., Call, J. 2018. Imitation of novel conspecific and human speech sounds in the killer whale (Orcinus orca). Royal Society Proceedings B; 285: 1-10
Altwegg, K., et al. 2016. Prebiotic chemicals—amino acid and phosphorus—in the coma of comet 67P/Churyumov-Gerasimenko. Science Advances; 2 (5). DOI: 10.1126/sciadv.1600285
American Fossil, Dig Real Fossils: http://www.fishdig.com/
Archibald, S. et al. 2018. Biological and geophysical feedbacks with fire in the Earth system. Environmental Research Letters; 13: 1-18
Banks, A.N., Srygley, R.B. 2003. Orientation by magnetic field in leaf-cutter ants, Atta colombica (Hymenoptera: Formicidae). Ethology; 109: 835-846
Be Whale Wise: https://www.bewhalewise.org/
The Center for Whale Research. 2020. Southern Resident Orcas: https://www.whaleresearch.com/
Code of Federal Regulations Title 21, Part 172, Section 172.620. 2019. Carrageenan. U.S. Food and Drug Administration: https://www.accessdata.fda.gov/scripts/cdrh/cfdocs/cfcfr/CFRSearch.cfm?fr=172.620
Collareta, A., Gemelli, M., Varola, A., Bianucci, G. 2019. Trace fossils on a trace fossil: a vertebrate-bitten vertebrate coprolite from the Miocene of Italy. Neues Jahrbuch für Geologie und Paläontologie; 293 (2): 117-126. https://doi.org/10.1127/njgpa/2019/0834
Crance, JL., Berchok, CL., Keating, JL. 2017. Gunshot call production by the North Pacific right whale Eubalaena japonica in the southeastern Bering Sea. Endangered Species Research; 34: 251-267
Davis, R., et. al. 2019. Future direction in sea otter research and management. Frontiers in Marine Science; 5 (510): 1-16. doi: 10.3389/fmars.2018.00510
Deep Green Wilderness: https://www.deepgreenwilderness.com/
Ebbesmeyer, C., Ingraham, J.W. 1992. Shoe spill in the North Pacific. Eos; 73(34): 361-368
Ebbesmeyer, C., Ingraham, J.W. 1994. Pacific toy spill fuels ocean current pathways research. Eos; 75(37): 425-432
Fernee, C., Mesel, T., Andersen, A.J.W., Gabrielsen, L.E. 2019. Therapy the natural way: a realist exploration of the wilderness therapy treatment process in adolescent mental health care in Norway. Qualitative Health Research; 29(9): 1358-1377
Fidelis, A. 2020. Is fire always the "bad guy"? Flora; 268: 1-3
Filatova, O., Fedutin, I., Titova, O., Siviour, B., Burdin, A., Hoyt, E. 2016. White killer whales (Orcinus orca) in the western North Pacific. Aquatic Mammals; 42(3): 350-356
Filbee-Dexter, Karen., Pedersen, M.F., Frediksen, S., Norderhaug, K.M., Rinde, E., Kristiansen, T., Albretsen, J., Wernberg, T. 2020. Carbon export is facilitated by sea urchins transforming kelp detritus. Oecologia; 192: 213-225
Find a Species. NOAA Fisheries. https://www.fisheries.noaa.gov/
Fisheries and Oceans Canada. 2020. Killer whale (Northeast Pacific Southern Resident Population): https://www.dfo-mpo.gc.ca/species-especes/profiles-profils/killerWhalesouth-PAC-NE-epaulardsud-eng.html
Fossil Butte National Monument, National Park Service: https://www.nps.gov/fobu/planyourvisit/visitorcenterexhibits.htm
Garrett, R.W., Carlson, K.A., Goggans, M.S., Nesson, M.H., Shepard, C.A., Schofield, R.M.S. 2015. Leaf processing behavior in Atta leafcutter ants: 90% of leaf cutting takes place inside nest, and ants select pieces that require less cutting. Royal Society Publishing; 3(150111): 1-12
Garwicz, M., Christensson, M., Psouni, E. 2009. A unifying model for timing of walking onset in humans and other mammals. Proceedings of the National Academy of Sciences; 106 (51): 21889 –21893
Hanson, B., Walker, W. 2014. Trans-Pacific consumption of cephalopods by North Pacific Killer Whales (Orcinus orca). Aquatic Mammals; 40(3): 274-284
Harrison, C.G.A. 2016. The present-day number of tectonic plates. Earth, Planets and Space; 68 (37): 1-14.
Holt, M., Hanson, B., Emmons, C., Haas, D., Giles, D., Hogan, J. 2019. Sounds associated with foraging and prey capture in individual fish-eating killer whales, Orcinus orca. The Journal of the Acoustical Society of America; 146: 3475-3486
Huang, CL., Fu, JT., Liu, YK., Cheng, DM., Zhang, ZX. 2015. The insecticidal and repellent activity of soil containing cinnamon leaf debris against red imported fire ant workers. Sociobiology; 62(1): 46-51
Hughes, B., et al. 2019. Species recovery and recolonization of past habitats: lessons for science and conservation from sea otters in estuaries. PeerJ; 1-30.
Ikeda, M.Z., Trusel, M., Roberts, T.F. 2020. Memory circuits for vocal imitation. Current Opinion of Neurobiology; 60: 37-46
Jones, T., Culleton, B., Larson, S., Mellinger, S., Porcasi, J. 2011. Toward a prehistory of the southern sea otter. Chapter 11 of Human and Marine Ecosystems: Archaeology and Historical Ecology of Northeastern Pacific Seals, Sea Lions, and Sea Otters; 243-272.
Juneau Icefield Research Program: https://juneauicefield.org/
Kious, W. J., Tilling, R. I. 2016. This Dynamic Earth: the story of plate tectonics. Unites States Geological Survey. Available from: https://pubs.usgs.gov/gip/dynamic/dynamic.html
Koenighofer, Martin., Lion, T., Bodenteich, A., Prieschl-Grassauer, E., Grassauer, A., Unger, H., Mueller, C.A., Fazekas, T. 2014. Carrageenan nasal spray in virus confirmed common cold: individual patient data analysis of two randomized controlled trials. Multidisciplinary Respiratory Medicine; 9(1): 57
Koptur, S., Jones, I.M., Liu, H., Díaz-Castelazo, C. 2017. Playing the system: the impacts of invasive ants and plants on facultative ant-plant interactions. Ant-Plant Interactions: Impacts of Humans on Terrestrial Ecosystems, Ch. 12.
Kriegisch N., Reeves S.E., Johnson C.R., Ling S.D. 2019. Top-down sea urchin overgrazing overwhelms bottom-up stimulation of kelp beds despite sediment enhancement. Journal of Experimental Marine Biology and Ecology; 514-515: 48-58
Kristiansen, S.M., Amelung, W. 2001. Abandoned anthills of Formica polyctena and soil heterogeneity in a temperate deciduous forest: morphology and organic matter composition. European Journal of Science; 52: 355-363
Kumar, V., Lammers, F., Bidon, T., Pfenninger, M., Kolter, L., Nilsson, M., Janke, A. 2017. The evolutionalry history of bears is characterized by gene flow across species. Scientific Reports; 1-10. DOI: 10.1038/srep46487
Lebreton, L.C.M., Borrero, J.C. 2013. Modeling the transport and accumulation floating debris generated by the 11 March 2011 Tohoku tsunami. Marine Pollution Bulletin; 66: 53-58
Luo, M., Hu, S., Benton, M., Shi, G.R., Zhao, L., Huang, J., Song, H., Wen, W., Zhang, Q., Fang, Y., Huang, Y., Chen, Z. 2017. Taphonomy and palaeobiology of early Middle Triassic coprolites from the Luoping biota, southwest China: Implications for reconstruction of fossil food webs. Palaeogeography, Palaeoclimatology, Palaeoecology; 474: 232-246
Macdonald, C., Wester, J. 2019. Public perceptions of the hybridization of polar (Ursus maritimus) and grizzly bears (Ursus arctos horribilis). Human Dimensions of Wildlife; 1-18. https://doi.org/10.1080/10871209.2019.1581859
MacLean, H.J., Penick, C.A., Dunn, R.R., Diamond, S.E. 2017. Experimental winter warming modifies thermal performance and primes acorn ants for warm weather. Journal of Insect Physiology; 100: 77-81
Mallard, C., Coltice, N., Seton, M., Müller, R.D., Tackley, P.J. 2016. Subduction controls the distribution and fragmentation of Earth's tectonic plates. Nature; 535 (7610): 140-143
Mann, M.E., Rahmstorf, S., Kornbuber, K., Steinman, B.A., Miller, S.K., Coumou, D. 2017. Influence of anthropogenic climate change on planetary wave resonance and extreme weather events. Scientific Reports; 7: 1-10
Miaud, C., Andreone, F., Ribéron, A., De Michelis, S., Clima, V., Castanet, J., Francillon-Vieillot, H., Guyétant, R. 2001. Variations in age, size at maturity and gestation duration among two neighboring populations of the alpine salamander (Salamandra lanzai). Journal of Zoology; 254: 251-260
National Park Service, Redwood National Park: https://www.nps.gov/redw/learn/nature/about-the-trees.htm
The National Sever Storms Laboratory, NOAA: https://www.nssl.noaa.gov/
Necas, J., Bartosikova, L. 2013. Carrageenan: a review. Veterinarni Medicina; 58 (4): 187-205
North Cascade Glacier Climate Project: https://glaciers.nichols.edu/
Pausas, J.G., Keeley, J.E. 2009. A burning story: the role of fire in the history of life. Bioscience; 59 (7): 593-601
Pongracz, JD., Paetkau, D., Branigan, M., Richardson, E. 2017. Recent hybridization between a polar bear and grizzly bears in the Canadian Arctic. Arctic; 70 (2): 151-160. https://doi.org/10.14430/arctic4643
Powell, SB., et al. 2018. Bioinspired polarization vision enables underwater geolocalization. Science Advances; 4 (4). DOI: 10.1126/sciadv.aao6841
Reeves, R., Pitman, R.L., Ford, J.K.B. 2017. Orcinus orca. The IUCN Red List of Threatened Species 2017: https://www.iucnredlist.org/species/15421/50368125
Right Over the Edge, the search for the North Pacific right whale: https://www.rightwhalefilm.com/
Rogers, B.M., Balch, J.K., Goetz, S.J., Lehmann, C.E.R., Turetsky, M. 2020. Focus on changing fire regimes: interactions with climate, ecosystems and society. Environmental Research Letters; 15: 1-11
Romanov, E., Jaquemet, S., Puetz, L. 2018. A giant squid (Architeuthis dux) off Reunion Island, western Indian Ocean: the greatest giant ever? Journal of the Marine Biological Association of the United Kingdom; 98 (8): 2087-2093
Scott, A.C., Glasspool, I.J. 2006. The diversification of Paleozoic fire systems and fluctuation in atmospheric oxygen concentration. PNAS; 103(29): 10861-10865
Simard, S. 2018. Mycorrhizal networks facilitate tree communication, learning and memory. Chapter in Memory and Learning in Plants, Springer International Publishing; 192-213
Simard, S., Beiler, K.J., Bingham, M.A., Deslippe, J.R., Philip, L.J., Teste, F.P. 2012. Mycorrhizal networks: mechanisms, ecology and modelling. Fungal Biology Reviews; 26: 39-60
Stölting, K.N., Wilson, A.B. 2007. Male pregnancy in seahorses and pipefish: beyond the mammalian model. BioEssays; 29: 884-896
Stovall, A., Shugart, H., Yang, X. 2019. Tree height explains mortality risk during an intense drought. Nature Communications; 10(4385): 1-6
Tedersoo, L., Bahram, M., Zobel, M. 2020. How mycorrhizal associations drive plant population and community biology. Science; 367 (867): 1-9
Vanden Hole, C., Goyens, J., Prims, S., Fransen, E., Ayuso Hernando, M., Van Cruchten, S., Aerts, P., Van Ginneken, C. 2017. How innate is locomotion in precocial animals? A study on the early development of spatio-temporal gait variables and gait symmetry in piglets. Journal of Experimental Biology; 220: 2706-2716
Vasa Museet. 2019. Timeline: https://www.vasamuseet.se/en/vasa-history/timeline
Wang, Y., Lee, Y., Chiu, I., Lin, Y., Chiu, H. 2020. Potent impacts of plastic nanomaterials and micromaterials of the food chain and human health. International Journal of Molecular Sciences; 21(1727): 1-14
Washington Department of Fish and Wildlife. 2020. Killer whale (orca) conservation and management: https://wdfw.wa.gov/species-habitats/at-risk/species-recovery/orca
Weimerskirch, H. 2017. Linking demographic processes and foraging ecology in wandering albatross – conservation implications. Journal of Animal Ecology; 87: 945-955
Wisconsin Department of Transportation. 2017. Glacial Geology: https://wisconsindot.gov/Documents/doing-bus/eng-consultants/cnslt-rsrces/geotechmanual/gt-02-03.pdf
Þingvellir National Park. Tectonic Movements. Available from: https://www.thingvellir.is/en/history-nature/nature/continental-drift/
---